Garratt Hasenstab and other members of the Forbes Real Estate Council share what real estate trends or market shifts they have been most surprised to see so far in 2018, from blockchain advancements to the return of co-ops, rising home prices and more.

1. Technology Advancements
The advancement of technological innovation in the real estate industry has been changing rapidly and all agents should adapt to this to maximize exposure for their listings. Companies like Redfin, Zillow, Trulia and Homesnap have been changing the way sellers and buyers perceive the market and it is crucial for agents to quickly adapt to this new reality. - Alex Chieng, A & L Real Estate Team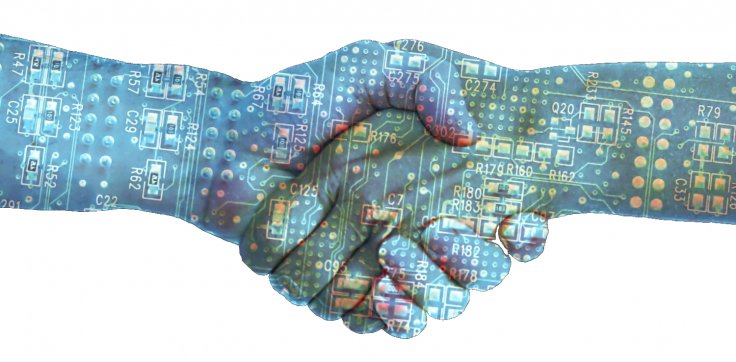 2. Blockchain
Not to belabor the already highly-trending topic of blockchain changing the world, but this is the reality of our industry. Blockchain-based applications are changing the way buyers, sellers and investors interact with each other and the properties they have interests in. Welcome to an new world of unleashed liquidity, transparency and disintermediation. The real estate world is rapidly changing and we must do so too, or we will fall by the wayside. - Garratt Hasenstab, The Mountain Life Companies™
3. Return Of The Co-Ops
For the past several years in Manhattan, we've seen the downtown new development condo market take a big bite out of the co-op resale market. Now that there are so many new (and more expensive) projects, we're seeing buyers actually return uptown to purchase co-ops because the prices are more moderate in comparison. What hasn't changed is that some of the boards remain difficult to pass. - Elizabeth Ann Stribling-Kivlan, stribling.com
4. Home Prices Still Rising
The NYC real estate market indicates that home prices might rise more slowly in the months ahead. During the years 2012-2015, we saw 12%-15% growth. We didn't have any surprises this year. Average home price growth over the last few decades is somewhere between 5% and 10% per year. So, perhaps what we are seeing here is a normalization within the Manhattan real estate market. - Elliot Bogod, Broadway Realty
5. Softening Cap Rates
Fully stabilized, non-value-add properties have softening cap rates — as much as 25 basis points. This is due to flatter rent projections, volatile interest rates, and, in Cook County, IL, rising property taxes. - Lee Kiser, Kiser Group
6. Continued Dive In Retail Assets
We all know online sales are killing malls, but we've seen few attempts at adaptive reuse. Many of these struggling retail locations have excellent economics for multifamily redevelopment. I'm shocked we haven't seen more mall-to-multifamily conversions. - Marc Rutzen, Enodo Inc
7. Millennials Buying Homes
I've seen article after article saying millennials do not want to buy a home or cannot afford it, yet homeownership for this age group is on the rise. Fortunately, this age group is still a significant portion of the luxury rental market, and the baby boomers who just sold their houses are an increasing renter base. - Susan Tjarksen, KIG CRE LLC
8. Steady Stream Of New Construction
The top trend I've seen so far has been a steady stream of new construction, which is keeping rent prices mostly in check for 2018. A stable pipeline of new buildings means we'll see the impact of lower rent growth but still above long-term averages when it comes to rent across the U.S. - Nathaniel Kunes, AppFolio Inc.
Read on here...

https://www.forbes.com/sites/forbesrealestatecouncil/2018/07/09/15-surprising-real-estate-trends-impacting-2018/#1934976e4c5e