Summit County, Colorado has the highest life expectancy in the Nation! Come for the Mountain Life, stay for the longevity!
"Summit County has very high education, high income, high access to medical care, the people are physically active, obesity is lower than anywhere else — so you're doing it right." said Dr. Ali Mokdad, Head of U.S. research for the Institute of Health Metrics and Evaluation.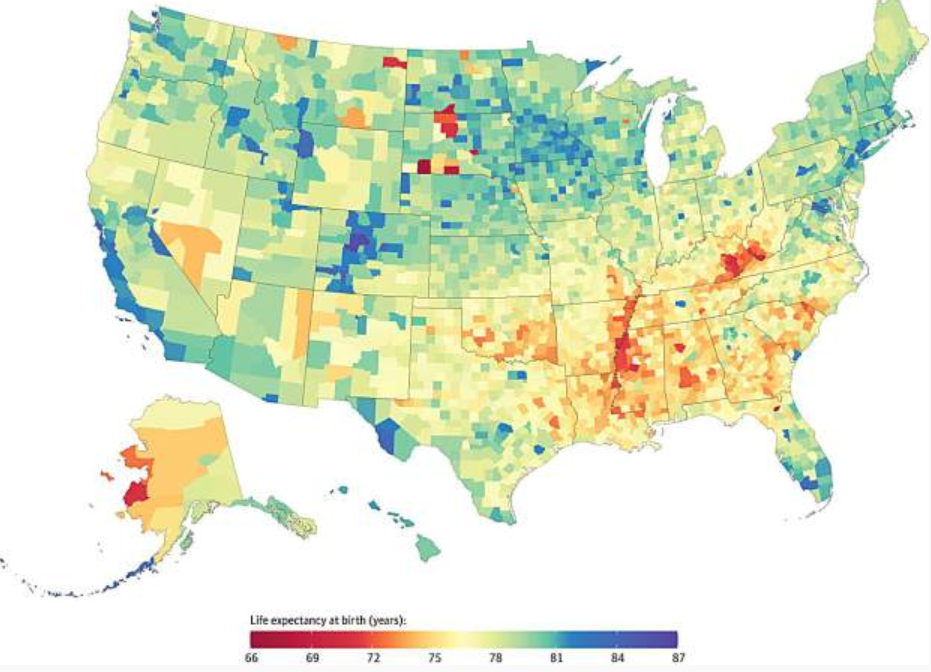 Click the map image to be directed to the Summit Daily News article.
Ask us how we can help you live your longest life! Our recommendation: start with a new home in Summit County and the rest will follow!

Mountain Life Real Estate™, located in the heart of Breckenridge, Colorado was established in 2008 by Founder and President Garratt Hasenstab and quickly rose to become the full-service, boutique residential brokerage of choice for Colorado's most discerning luxury real estate clientele.
Unlike our competitors who are transactional in their approach, our Leading Luxury Realtors® operate under the "Private Banking" model, providing advisory services to our clients in every part of the globe and at every price point. Drawing upon our decades of experience and market-specific knowledge, our operating paradigm is powered by market-specific information, cutting-edge innovation, and an unrivaled client database.

What makes us truly special is our concierge-quality advisory services and our professional depth of experience which enable us to seamlessly facilitate the goals of our global clientele through a broad spectrum of property-related endeavors including acquisition and disposition negotiations, entitlement, planning and development objectives, and the purchase or sale of raw land, single-family homes, condominiums, new development projects, resort properties, residential leasing and luxury vacation rentals.

At the heart of it all, we are "Knowledge Brokers" and "Idea Brokers" because this is ultimately what gets the job done. Our Brokerage Firm is part of a larger organization (The Mountain Life Companies™) which has been carefully built around an incredible team including architectural and interior designers, marketing strategists, data analysts, property developers, green building/high-performance construction experts and of course expert brokerage consultants, all so that we can provide an unparalleled level of service and expertise to every client, from every angle of a real estate transaction.
We look forward to speaking with you about your high country real estate endeavors and sharing with you how we can help facilitate your dreams! Reach out to us today to stop looking and start finding! (800) 805-2830 or info@MountainLifeCompanies.com


#MountainLife #LiveLongAndProsper #Longevity #MountainLifeRealEstate #FueledByPassion #DrivenByPerformance #HealthyLiving #BreckLife #Breckenridge #SummitCounty #Frisco #Keystone #MountainLifeCompanies #ClaimYourPieceOfTheMountainLife