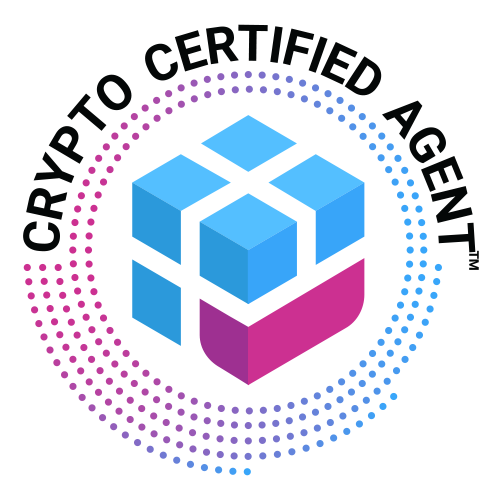 Garratt Hasenstab is the first Real Estate Broker in the State of Colorado, and one of the first in the nation, to earn the Crypto Certified Agent™ accreditation from Propy, Inc., the cutting-edge real estate technology company headquartered in Silicon Valley, California.
Propy, known for being the first company to complete full real estate transactions via their blockchain-based platform, recently established the Crypto Certified Agent™ course and designation for real estate practitioners who strive to be on the cutting-edge of real estate and technology.
As a Crypto Certified Broker with Mountain Life Real Estate, Garratt Hasenstab now has the requisite expertise to guide buyers and sellers of property who wish to utilize cryptocurrency to complete their transactions in a fraction of the time and cost that traditional real estate transactions typically require.
Hasenstab has been deeply engaged in nearly all facets of the real estate business for over 15 years, fresh out of business school as an international development consultant, then earning his chops in real estate brokerage, later receiving his Leadership in Energy and Environmental Design Accredited Professional (LEED AP) designation from the US Green Building Council which ultimately led him to his award-winning high-performance, multifamily real estate developments in Breckenridge, Colorado.
Hasenstab's latest venture in the real estate industry is Resource Blockchain™, a real estate technology consulting firm specializing in the development of smart contracts that facilitate the tokenization of property, enabling owners with the ability to divest equity locked in a property through a security token offering (STO), allowing the fractional sale of equity in a real estate asset, while enabling buyers with the opportunity to purchase shares in world-class properties and earn income based on their tokenized interest in each property.
As the Proptech industry grows, so do opportunities to perform real estate transactions through a decentralized, blockchain-based platform such as Propy, which can facilitate the life-cycle of any residential or commercial property transfer in a matter of a few days rather than the average 45-day timeframe, all securely through immutable cryptographic computer science, enabling unprecedented time efficiency, deal transparency, verifiability and cost savings – some of the greatest benefits of blockchain-based asset transfer.
These benefits are realized through the disintermediation that blockchain technology brings about. In the case of real estate transactions, brokers, lenders, title companies, attorneys, and other intermediaries all have work to perform for each deal, compounding the overall cost of completing the deal, for both buyer and seller. When doing a real estate deal through blockchain technology, such as the Propy platform, buyers and sellers can verifiably complete all elements of the transaction with dramatically greater speed, security and cost savings, since intermediaries are not necessary.
If you're interested in learning more about purchasing or selling real estate with cryptocurrency, please reach out to the experts at Mountain Life Real Estate at 800-805-2830.
.
.
.
#CryptoCertifiedAgent #RealEstate #Proptech #Propy #Fintech #Blockchain #DLT #Liquidity #Transparency #Efficiency #