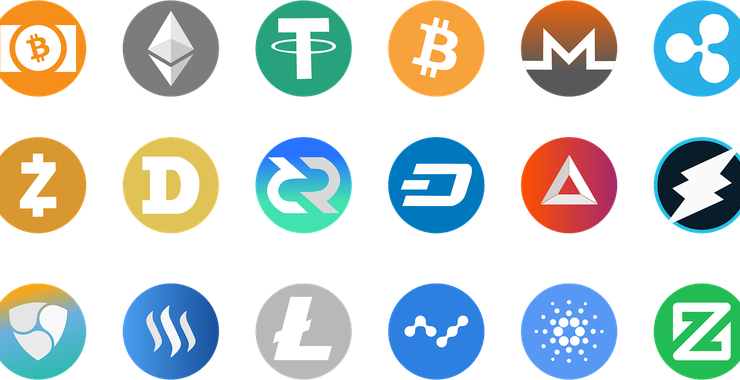 Blockchain is impacting real estate finance is extraordinary ways and the tokenization of real estate assets is dramatically changing the way we buy, sell, invest in and manage property.
This article I wrote for Forbes is a quick primer on some of the most significant ways tokenomics is changing the world of real estate finance.
________________________________________
This article was originally published on Forbes.com.
________________________________________
In all history there has never been a more profound era of technological advancement than what we are experiencing right now in nearly every industry. I believe that's due to the magnetic and compelling appeal of distributed ledger technologies, widely known as blockchain.
Experiencing this technological revolution through the lens of my career in real estate development, brokerage and proptech, I maintain that all the direct, intermediary and adjacent professions dealing in real estate will be forever and significantly transformed by the advances that are continuously evolving, scaling rapidly and achieving global adoption across all sectors of real estate investment, brokerage, development and management.
At first, some of these concepts may seem quite familiar to many real estate and finance professionals. However, the definitions of these concepts are changing through the lens of Real Estate 3.0 and have different and meaningful significance.
Now that we are all entering into this brave new world, I advise that all real estate-related professionals — developers, brokers, attorneys, investors, escrow closers and property managers — should become knowledgeable about these important new concepts so we can best advise our clients and serve our businesses and so we are well-equipped with the professional expertise to be leaders of the real estate revolution. That said, the following are top concepts of digital real estate finance that all real estate industry professionals should be familiar with:
1. Liquidity
This traditionally has meant direct and immediate access to your money — a concept that was almost unheard of in any real estate scenario because equity has always secured property investment. Through the lens of digital assets and property tokenization, liquidity means 24/7 access, global trade opportunities, low barriers to entry for investment and crypto-to-fiat banking services and exchanges.
2. Transparency
Conventionally, this has been a foreign concept in the world of real estate investment, where property investors must perform extensive research and comparative market analysis and then undertake significant risk of the unknown or undisclosed prior to and throughout their capitalization cycle. Today's world of tokenized real estate eliminates much of this mystery and risk, since the blockchain automatically and permanently records every owner's stake in a tokenized asset. For example, each stakeholder's rent share is defined because all transactions are documented, while the underlying digital asset's smart contract is embedded with their ownership and voting and distribution rights, ensuring ultimate transparency.
3. Crowdfunding
This term is relatively fresh within the last decade; however, it has often been dedicated to friends-and-family investment, private equity and investment pools, which are not often the most popular option given equity dilution, depreciated dividends and missed NOI targets. The new Real Estate 3.0 paradigm of crowdfunding represents an asset-tokenized, global pool of investment opportunities, as well as greater market exposure open to individual and institutional investment and resilient tokenized real estate asset co-ownership.
4. Fractionalization
We have all heard of those endurance condo time-share presentations where you, too, can be the proud owner of two weeks a year in Cabo — the old-school version of the fractionalization of real estate. In today's world of tokenized real estate, developers can sell percentages of equity in new or existing projects to fund development or pay down debt, while investors can participate in high-yield, prime assets and benefit from the unprecedented liquidity that is baked into the tokenization paradigm.
5. Global Capital Pool
Traditionally, this meant reaching out to foreign real estate investors, global private equity funds or REITs to attract or contribute to real estate investment opportunities. Today, the world is your oyster. Through the lens of tokenized real estate, literally anyone can participate in development or existing property investment, and investors can access previously unattainable real estate investment asset classes abroad while knowing that their investment is secure on the blockchain, complies with applicable local regulations and can be traded easily when it's time to cash out.
6. Corporate Governance
Traditionally, this means a company applies the core principles of fairness, accountability, responsibility and transparency to their business operations and for their stakeholders. However, this is often only demonstrated through the old-fashioned and rigid quarterly earnings reports or annual shareholder meetings. Now, with the digitization of assets on a blockchain, corporate governance not only provides an immutable record of all transactions, but of greater magnitude, it provides immutable ownership rights, voting rights and dividend rights (when applicable), essentially automating and broadcasting the core principles of corporate governance in real time to each and every stakeholder.
7. Compliance
When it comes to traditional investments, adherence to all applicable securities laws and regulations is mandatory, otherwise hefty fines and federal justice are your other option. Now in the world of digital securities and tokenized assets, compliance, Know Your Customer (KYC), anti-money laundering (AML) and the like are already embedded into the code of the smart contract on the blockchain, ensuring that an investment is approved by the SEC and/or FINRA. This results in much faster settlement and drastically more efficient exchange and higher-yield returns, all while remaining perfectly in compliance.
8. Capitalization Table Management
Traditionally, for owners and investors, this term reflects the effort to diligently keep all investments straight and to stay on track to profitability. In today's real estate environment, your capitalization table is embedded in the digital asset's smart contract on the blockchain, transparently providing every investor a full analysis of the property's percentages of ownership, equity dilution and value of equity in each round of investment by founders, investors and other owners. Again, this essentially automates the process, providing stronger corporate governance and investor data.
Conclusion
We are just now at the cusp of industry transformation, and we're all in it together. I advise all real estate professionals to familiarize themselves with the most important concepts in the new realm of real estate finance and investment to bring the highest level of professional expertise and contemporary knowledge into this digital age.
.
.
.

#Blockchain #Tokenization #RealEstate #Finance#DLT #Liquidity #Transparency #Efficiency #Crowdfunding #Fractionalization #Tokenomics