Here at Mountain Life Real Estate, we thought we would like to share with you our philosophy of the Brokerage business, our award-winning history and experience, and a bit about what makes us Colorado's premier property advocates.
Mountain Life Real Estate was founded in 2008 and is headquartered in downtown Breckenridge, the heart of Colorado's high-country. Over the years, and through the experiences of our loyal clientele, we have become THE full-service boutique brokerage of choice for the most discerning of real estate buyers and sellers seeking top-level property advisory services in Colorado.
Unlike many of our competitors who are transactional in their approach, our specialty Brokers operate under the "Private Banking" model, providing expert advisory services to our clients from every part of the globe and at every price point.
Drawing upon our collective decades of experience and deep market-savvy, our operating paradigm is powered by market-specific information, cutting-edge innovation, and an unrivaled client database.
At the heart of it all, we are "Knowledge Brokers" and "Idea Brokers" because this is ultimately what gets the job done. Our difference is service — specifically, the speed, accuracy and method by which we deliver market, property and negotiation knowledge to our clients.
Our Brokerage Firm is part of a larger organization (The Mountain Life Companies™) which has been carefully developed around an incredible team of experts including (of course) expert brokerage consultants as well as specialists in architectural and interior design, marketing strategy, data analysis, property planning and development, green building/high-performance construction and smart home technology. This enables us to provide an unparalleled level of service and expertise to every client, from every angle of a real estate transaction.
What makes us truly special is our concierge-quality advisory services and our professional depth of experience which enable us to seamlessly facilitate the goals of our global clientele through a broad spectrum of property-related endeavors including acquisition and disposition negotiations, entitlement, planning and development objectives, and the purchase or sale of raw land, single-family homes, condominiums, new development projects, resort properties, residential leasing and luxury vacation rentals.
One of the paramount 'secrets' to our renowned marketing success is our profound strategic collaboration across our collective range of expertise which enables us to transcend typical real estate brokerages that are focused solely on transaction management. We believe this collaboration enables us to effectively design and implement broad yet tailored marketing communications for each new client property, leveraging the experience and perspectives from different angles of the industry to ensure maximum exposure effectiveness for every property.
Our locally-owned and independently managed Company works with buyers, sellers and investors providing sophisticated, boutique brokerage services to facilitate their real estate interests. Our award-winning marketing and sales campaigns and industry leading technology support our highly experienced Brokers in serving as your trusted advocate, local guide and property expert, delivering candid and confidential advisory services to support your endeavors.
Please reach out to Mountain Life Real Estate to learn more about how we can facilitate your real estate endeavors!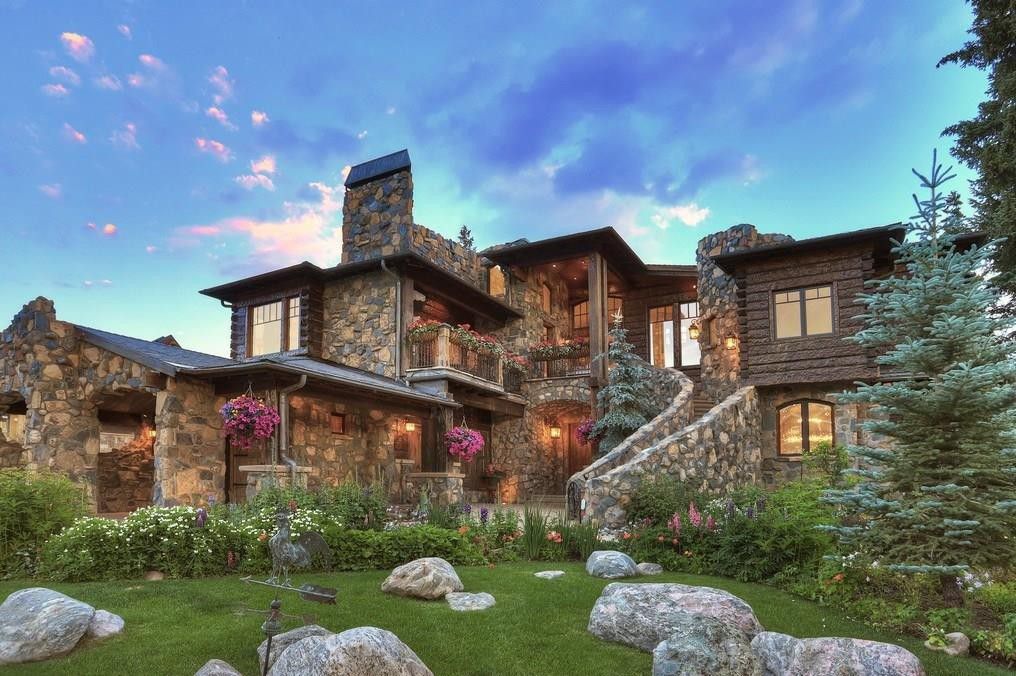 Top Five Secrets to Our Success…
1. Focus On the Relationship, Not the Transaction
Real Estate Brokers are instinctively transactional in their thinking. This perspective stems from the fact that if there is no deal they don't get paid. Not surprisingly, this leads Brokers to focus on how they can bring about a meeting of the minds between buyer and seller. This approach may be good in closing a particular deal, but we believe this is not always conducive to serving your client. Our goal has always been to strive to achieve long term relationships, where appropriate, with our clients by representing them to a very high standard. We make it our business to represent their interests even if this means advising them to back out of a potential deal if the terms are unfavorable to them. No one deal is worth losing the confidence and respect of a client. We live in that world everyday.
2. Don't Avoid Confrontation, it's Part of the Job
It is amazing how many people in all walks of life, but especially in the real estate business, are so uncomfortable with confrontation that they avoid it like the plague. We get it, who doesn't want to be liked? But you can't let that interfere with your responsibility to represent your client to the fullest extent of our fiduciary duty. Real estate transactions are confrontational by nature because generally you have a buyer and seller with diametrically opposed interests. Because of this, negotiations sometimes may get heated, and you better be prepared to hold your own. Our client is watching and evaluating our performance and couldn't care less about our comfort zone. Our mantra is to get the job done, no excuses, and we will have a client for life. In order to make it in the high-end pressure cooker that is Colorado real estate, this is what it takes.
3. Debunking 'The Customer Is Always Right' Myth
Many of the clients we serve are extremely intelligent and savvy, and many negotiate mega-deals for a living. Several of them are household names, and they know what they want and how they want it. But one of the main reasons they seek us out is we have something they don't have, and that's specific information. And it is our job to listen to their preconceived ideas and give them the good, the bad and the ugly of what they are telling us. We don't tell them what we think they want to hear, we tell them what they need to hear. Then they make their own decisions and we help them bring their endeavors about. Only a fully informed customer is always right, and if we believe a client is making a mistake we will tell them so. This is all part of gaining trust and respect, which are fundamental tenets of a fruitful business relationship.
4. Debunking 'The Property Sells Itself' Myth
If the property sells itself, then what do they need to pay us 6 percent of the purchase price for? To open a door? They can get a robot to do that and for a lot less than 6 percent. The homes of the wealthy are unique, one-of-a-kind properties that have unique features that are highly valued. These sellers don't just want us to sell their property; they want us to achieve the highest possible sales price in the market they're selling into. They want our guidance as to what that number is, and believe me they will hold us to that number. Achieving that number is the added value that a savvy broker can provide, and that is why they are paying us a commission. Otherwise they can give the listing to cousin Robbie, who got a real estate license last week.
5. The Rich and Powerful Work in Real Time — We Better Too
Many of the wealthy clients we deal with are no nonsense, "give it to me straight and give it to me now" kind of people. They didn't get to where they are by having lots of patience, and they expect us to respond to them in real time. That's how they work, and they expect you to act accordingly. Lucky for us that is exactly how we work and always have. In an active market, we will typically get hundreds of client emails per day, and we will respond to each and every one within a matter of minutes. New clients are initially surprised by such fast responses, but we don't know any other way of working. Does this impact our private lives? It sure does, but that's what our clients expect, and that's one of the reasons they keep coming back and referring their friends.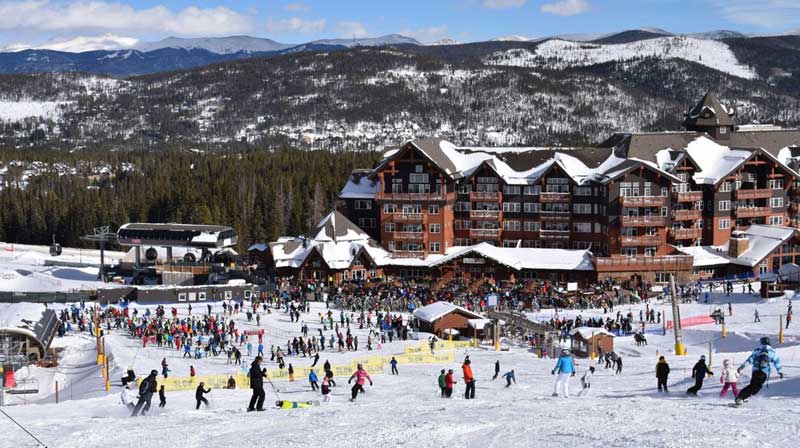 Our Principles – What Makes Us Your Best Advocate
We Know Before All, Real Estate is a PEOPLE Business…
Facilitating the goals of our fellow community members by managing their property-related endeavors with the greatest amount of care and diligence is Mountain Life Real Estate's mission, and it is unabashedly a pleasure for us, as it's our community too.
We Understand That Today's Consumers Are Smarter Than Ever Before…
The level of our clients' sophistication is greater than ever before and we know they've done their homework. They know what to expect, so we consistently provide property advocacy services that result in the trust of continued business from our clients.
Maximize Investment Value Through Expert Advocacy…
This is Mountain Life Real Estate's business mantra. As the Mountain Life Companies' boutique brokerage services division we provide concierge-quality advisory, staging, listing, buyer representation and negotiation services geared to residential real estate buyers, sellers and investors seeking the highest level of market knowledge and the most refined negotiation expertise.
Our Valuation Expertise…
Have confidence in our market knowledge and valuation techniques – our clients do. They'll tell you we're among the very best in the business. Our well-respected track-record of selling at list-price and buying at significant discount speaks for itself.
Our Deep Market Knowledge…
Our job is to know our business and our markets inside-out. This is why we intensively analyze the ever-changing movements in our property and financial markets – enabling us to provide the strongest possible negotiation and advocacy for our clients.
Our Highly Diverse Brokerage Experience…
Our depth of experience managing highly-complex transactions across a broad spectrum of property-types sets us apart. This enables us to skillfully and effectively guide the purchase or sale of our clients' properties from day-one through closing with confidence.
Our Tech Savvy Business Model…
Our experience harnessing and implementing the power of the latest web-marketing, market-data research tools, and hi-tech communications solutions enabling us to achieve acclaims as the most highly-versatile and proficient professionals in our industry.
Our Team of Expert Professionals…
Our Team of Real Estate Brokers aren't just "Realtors". Some of us hold MBAs, some of us are attorneys, some of us serve as appointed County Planning Commissioners, some are technology wizzards, some LEED Accredited Professionals with the US Green Building Council, and some are property developers as well. We are all professional consultants who work closely with builders, investors, individual owners, buyers and sellers, tailoring unique marketing and sales programs for each client in order to achieve their unique financial objectives. All in all, we have developed an amazingly well-rounded Team of experts who are at your service and are persistently advocating on your behalf.
Our Innovative and Dynamic Self-Evaluation Approach…
Our approach to this business is centered on meticulous attention to detail resulting in our continued success which we measure by three critical factors: * Proven Client Retention & Return: A function of our business mantra – Service Excellence.* Measurable Negotiation Expertise: Consistently maximizing our clients' investments and profitability.* Understanding of Our Clients & Our Markets: Demonstrated expert advocacy – We are excellent listeners.
Our Top of Class Market Research is Powerful Information…
At our heart, we are a consulting firm. This focus ensures that we know the value of both individual properties as well as entire blocks or neighborhoods. This also ensures that our clients have the highest-level information possible to make their critically important investment decisions. Mountain Life Real Estate's award-winning market research and industry-leading technology give our clients the competitive edge they need to succeed in the residential marketplace. Yes, we are dedicated, experienced and savvy brokers. But it is our reputation and track-record that drive our word-of-mouth referral business – our bread and butter in residential brokerage.
Our Top Priority is Service Excellence…
As mentioned above, we understand the real estate business as, first and foremost, being in the people business, assisting our fellow community members in managing their property-related endeavors with the greatest amount of care and diligence – this is the Mountain Life mission – and we truly take it to heart.
Our Clients Are Treated With the Utmost Respect…
Real Estate is usually the largest single investment one makes – this is why we believe it is absolutely necessary to provide the highest level of professional advocacy to each of our clients – delivering expert guidance throughout the entire process.
Depth of Experience = Priceless Market & Negotiation Insight…
Our Team at Mountain Life Real Estate is experienced in both Listing Transaction Management and Buyer Representation so whichever side of the market you are on, the Mountain Life Team is Your specialized advocate.We are experts in our industry, having managed real estate transactions spanning the breadth of property types from raw land and agricultural to commercial properties such as healthcare and educational, as well as, of course residential properties such as new home developments, urban and rural properties and single-family homes and condominiums. We are also experts in our advocacy, effectively negotiating real estate transactions as a profession in order to maximize our clients' returns on their property investments, while minimizing the time and effort our clients put forth to accomplish their goals.
We Understand What Our Clients Want…
We find that a vast majority of our clients would prefer to work with a company that's in touch with today's issues and is making a positive contribution. This is why we have proudly operated as a Carbon-Neutral Business since day one – producing net-zero environmental impact.
Our Sustainability Management Initiative…
Operating our business with a focus on the Triple-Bottom-Line empowers us in a very unique way, as the world's first property brokerage that operates with a net-zero environmental impact. Our clients feel good about doing business with us, because we are taking our commitment to our community and to the greater global environment seriously.Our research shows us that developers and homeowners alike want to define their environmental impact with relation to their properties, and in turn, work toward reducing energy costs and increasing property value. Savvy buyers and builders today are demanding their real estate investments also be environmentally responsible investments. Our Sustainability Initiative has led us to marry our consumer-centric, expert brokerage services with environmentally and socially responsible operational practices. Our green strategy is simple—we are committed to long-term sustainable business practice which leads to truly sustainable business.
Our Depth of Sustainable Construction Knowledge…
Green property knowledge is an imperative, as are real estate professionals who can assist clients in negotiating with the increasing number of projects and firms that are making sustainable claims – our people are well prepared to advise. Our trained and accredited professionals understand the intracacies of green building and LEED Certification, so as 'the green revolution' continues to become a more prevalent subject in the real estate world, it is clear to us that real estate professionals must be well-versed in the new landscape that sustainability is creating.
Trust in Us…
At Mountain Life Real Estate our mission is to provide you with expert, caring, and candid advisory throughout the process of one of the most important transactions you will ever make.
We look forward to the opportunity to share our expertise with you in order to ensure that your real estate endeavors are expertly managed throughout the entire life-cycle of your buying and selling experience.
Please feel free to reach out to us with any questions you may have. We would be pleased to provide you with a competitive market analysis or simply to get together with you to share our perspective on the current status of the market! Give us a ring at: 970-368-2008 to learn more!
Kindest Regards,
The Mountain Life Real Estate Team
Garratt Hasenstab Elected as Regional Chair to the Foundation for International Blockchain and Real Estate Expertise