This blog post first appeared in Forbes.
Garratt Hasenstab, of the Mountain Life Companies shares his insight along with colleagues at the Forbes Real Estate Council in this expert panel.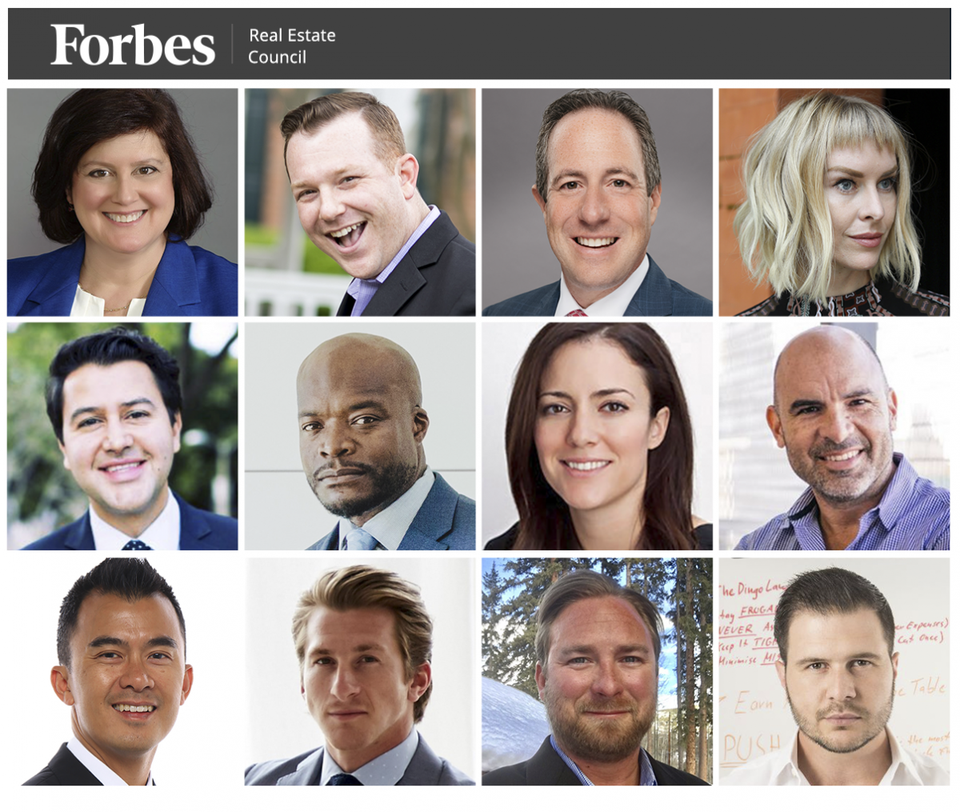 Are you planning to sell your home in 2019? A lot has changed about the real estate market in recent years, and if you want to get the best price for your property, there are a few important things you'll want to consider.
The experts at Forbes Real Estate Council have an inside look at market trends and understand what it takes to make a profitable sale. We asked a panel of members to share their best tips for homeowners looking to sell this year. Here's what they had to say.

1. Speak To An Agent Before Fixing Up The Home
Many homesellers spend a lot of time and money fixing up their home to sell — but it's critical to speak with an agent before you do any work. An expert agent familiar with your neighborhood and market can provide you with recommendations that will generate the best return on your investments and highest sales price. In many cases, agents can also recommend reliable and trustworthy vendors. - Lisa Fettner, ReferralExchange
2. Think S.M.A.R.T.
Selling your home in 2019 will be different from years past. Consider adding Smart technology to the house. Next, Market the property at a fair price with high-quality media and collateral. Then Add value to the buyer by offering unique incentives. Repair the obvious defects pre-listing, and Time your listing properly. Thinking S.M.A.R.T. in 2019 will help sell the home in a changing market. - Christopher Lazarus, Sellect Realty
3. List Your Home For Slightly Less Than You Want
In a buyer's market, I find that it's often best to slightly underprice your home in order to get top dollar. By underpricing, you will create a sense of urgency and competition for your property that very well could result in multiple bids or even a bidding war. You never want to chase the market down, so even if you don't get multiple bids, you will still attract interest while others adjust. - Stephen Glen Kliegerman, Halstead Property Development Marketing
4. Have Your Realtor Act As A PR Agent For The House
Armed with high quality, professional photos, your realtor can showcase the listing across online social media platforms, and possibly even pitch the home to major online publications. Getting the maximum exposure on your listing will garner the most interest and may even sway buyers who weren't specifically shopping in that neighborhood. - Beatrice de Jong, Open Listings (YC W15)
5. Research What Current Buyers Want
We're late cycle and at peak prices, so the buyers shelling out top dollar have equally high expectations. I'd review online publications like Houzz, which releases yearly market data on what resonates the most with buyers. Everything from materials, color schemes, layouts and which fixes yield the highest ROI are included. If you're a seller, this should be on the top of your to-do list. - Ari Afshar, Compass
6. Price Your Home Ahead Of The Market
Price, market reach and negotiations will be key in 2019. Buyers are becoming more price-sensitive as the market shifts. Homes must be priced ahead of the market. Our jobs as agents will be to get the property in front of the buyers for whom it's right for. Proactive marketing and strategic deal making will be key. Finally, savvy negotiations will get homes into escrow and keep them there. - Kofi Nartey, The Nartey Group - Compass
7. Stage Your Property
Staging a property is one of the most important things a homeowner can do when selling their home. It's often difficult for a prospective homeowner to visualize a home's potential without proper furniture placement and a modern design aesthetic. Getting your home staged will give it that extra "wow" factor. - Hillary Legrain, First Savings Mortgage Corp.
8. Consider Your Timing And The Cost Of Waiting
Before locking into a long-term listing contract with a traditional real estate broker, test what the market will give you cash today. Do the math carefully on what it will cost you to wait to sell for three or six months on a traditional listing, and factor in weather and market direction risks. You might find selling sooner to an all-cash buyer is more profitable. - Kent Clothier, Real Estate Worldwide
9. Update The 'Money Rooms'
With the market shifting, buyers are more selective on the homes they make offers on. Most of them want a home that is turn-key, so focus on what I call the "money rooms." They're the rooms people spend the most time in: kitchen, family room, master bed and bathrooms. Updating those rooms, whether it be a major remodel or fresh coat of paint, will produce a higher ROI than other areas of the home. - Brad Le, Compass
10. Justify Your Price Tag
Be thoughtful in the home you're selling. Today's buyers are looking for intelligence, and they want a much more holistic understanding of how their home is juxtaposed within their micro-market. People are willing to pay for better quality locations, unique yield on properties, construction, design, team, etc., but the price tag on everything has to be justified. - Cody Vichinsky, Bespoke Real Estate
11. Consider Whether Your Home Can Be Divided And Rented Out
What will make your home stand out in a crowded marketplace? Today, home buyers and property investors alike are seeking out the "unicorn property," which is a home that is (or can be) divided to accommodate a secondary living space for the new revolution of shared-economy travelers. Put in a bit of work and investment and create a second unit that will help pay the new owners' mortgage. - Garratt Hasenstab, The Mountain Life Companies™
12. Price Fairly For A Buyer's Market
This year it's not necessarily going to be a seller's market because interest rates are going up and so is inventory. That means more product on the market than prior years. So if you don't want your house sitting for a long time you should probably price it fairly. You don't want to find a property that you want to buy but haven't been able to sell. - Engelo Rumora, List'n Sell Realty
If you have any questions, feel free to reach out us at the The Mountain Life Companies at 800-805-2830 or info@mountainlifecompanies.com
.
.
.
.
.
#MountainLifeCompanies
#MountainLifeRealEstate
#VerdigrisGroup
#REsourceBlockchain
#ForbesRealEstateCouncil
#RealEstateInvestment
#RealEstateDevelopment