In this article published recently by Forbes, Garratt Hasenstab and some of his colleagues from the Forbes Real Estate Council share their insights on the sell-side of real estate, specifically pointing toward often missed details in the listing of properties that if included could make a big difference in getting the deal closed sooner and/or for a higher price.

Many potential homebuyers look for specific characteristics when searching available properties, like proximity to public transportation and hardwood floors. Some might not even consider a listing that lacks such features, meaning potential buyers and sellers could be missing out on a great opportunity.
As a real estate agent, it's important to understand what your buyers are looking for in a property so you can craft your listings accordingly. We asked a panel of Forbes Real Estate Council members to share some unconventional details of properties and communities they think should be included in residential real estate listings. Here's what they had to say.
1. Ceiling Heights
Even just a small number of inches in ceiling height makes a big difference in how a room feels. It's the missing dimension in a calculation of the volume of a room. Including the ceiling height in the living room would be a great way to help potential buyers understand how the space will feel. - Deborah Rabbino Bhatt, Vesta New York
2. Access To Sharing Economy Amenities
Proximity to "sharing economy" amenities is increasingly more vital to marketing a property — for example, if the home is located close to a bike or car share service, or office co-sharing program. With more people working remotely, emphasizing conveniences that make everyday life more accessible is extremely important. - Elizabeth Ann Stribling-Kivlan, Stribling & Associates
3. Accommodation For Multi-Generational Housing
There's a trend for buyers seeking multi-generational housing. This could be where elder parents are moving in with their adult children, or twentysomethings staying home longer. Listings should include if there is the possibility for this type of living situation — separate entrances, guest house, etc. - Katie Brown, Together For Vets
4. Energy Efficiency Ratings And Average Utility Costs
The more information we provide homebuyers in the property listing data, the better. Energy efficiency ratings are starting to be added nationwide for homes, with listing data indicating home energy features like radiant floors or solar heating. Adding what it costs to maintain a home would be helpful: average annual utility costs would help buyers better compare apples to apples. - Lane Hornung, zavvie
5. Crime And Safety Scores
Purchasing a home or moving is often one of the largest tasks we will undertake, and it's critical to adequately research the future home that we will sleep in. Formal safety scores do not exist yet but I strongly believe in the near future someone will create one on the relative "safety" of a neighborhood including several crime statistics. - Joshua Fraser, Data Nerds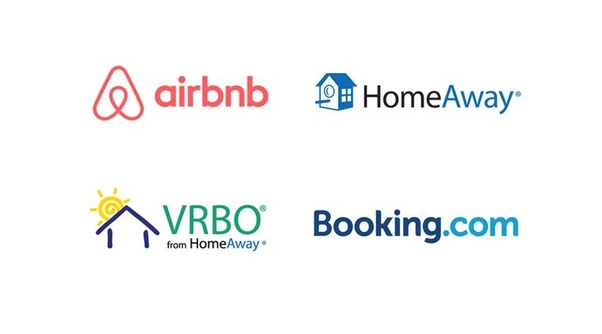 6. Home-Sharing And Short-Term Rental Features
With the rise of the home-sharing economy, luxury ski home markets have become the gravy train for vacation rental owners. Property investors are increasingly seeking homes with dedicated accessory units that enable the owner to rent part or all of their home while occupying as desired. Listings often do not expressly note this critical feature, thus sellers miss out on potential investor buyers. - Garratt Hasenstab, President, The Mountain Life Companies
7. Retail Anchors
The proximity of the property to local anchor retail stores or businesses is important. Many large chains do not invest in areas that they will not have strong foot traffic and sales. Thus if large corporations are willing to invest in your neighborhood, you know you have purchased in a great location. - Ali Jamal, Stablegold Hospitality
8. Home Orientation For Optimal Sun Exposure
One of the most important factors in any home, which is often overlooked by real estate agents and homebuyers, is its orientation. Many buyers prefer to get maximum sun exposure in a home for warmth, natural light and comfort. Highlighting the fact that a home is positioned for optimal sun exposure is a good idea since it's one of the most cost-effective ways to reduce heating and cooling bills. - Brad Le, Compass
9. Smart Home Features
Many of today's buyers are very technology-oriented which makes smart-home features a property asset that can make the deal. Smart appliances, security features, lighting and temperature controls with smartphone access should be called out in listing descriptions. Pet-friendly attributes, community on-call maintenance person, Wi-Fi included in association fees are other excellent selling points. - Joe Houghton, RE/MAX Results/The Minnesota Property Group Team
10. Feedback From A Wide Range Of Current Area Residents
Assume that your potential buyers know nothing of the area, and even if they are from the area, reminding them of the simple things can sell them. Words are like pictures and can hook you in without you realizing. You are different than the buyer 99.9% of the time as well, so asking people of different genders and ages who live in the area for feedback before you finalize the details in the listing is a must. - Chris Ryan, BEYOND Properties Group
11. An Aerial Neighborhood Tour
Using aerial drone photography can help listing agents provide a complete view of the surrounding neighborhood and its many amenities. They can capture whether there's a school nearby, the "feel" of a neighborhood and how close a home is to public transportation and highways. In the digital age, having this information visually available is key to gaining buyer interest in a property. - Brian Balduf, VHT Studios
12. All The Small Amenities
Luxury amenities sell new condo developments. We see more and more amenities in new condo developments in NY and Miami. Developers now realize that it often is the building up of small amenities that helps sell the total package. Close proximity to the train, a nearby grocery store or hardwood floors alone may not be enough to sell multimillion dollar condos. - Elliot Bogod, Broadway Realty
We're here to assist you!
If you have any questions about listing properties or would like to learn more about what we do and how we do it please don't hesitate to reach out to us:
1+ 800-805-2830 or info@MountainLifeCompanies.com
Thank you for your interest in our progressive company!
#RealEstate #MountainLifeCompanies #ForbesRealEstateCouncil