2019 Green Home of the Year Award Winner: An Epic Effort
This article originally appeared in Green Builder Magazine
2019 Green Home of the Year Award Winner: An Epic Effort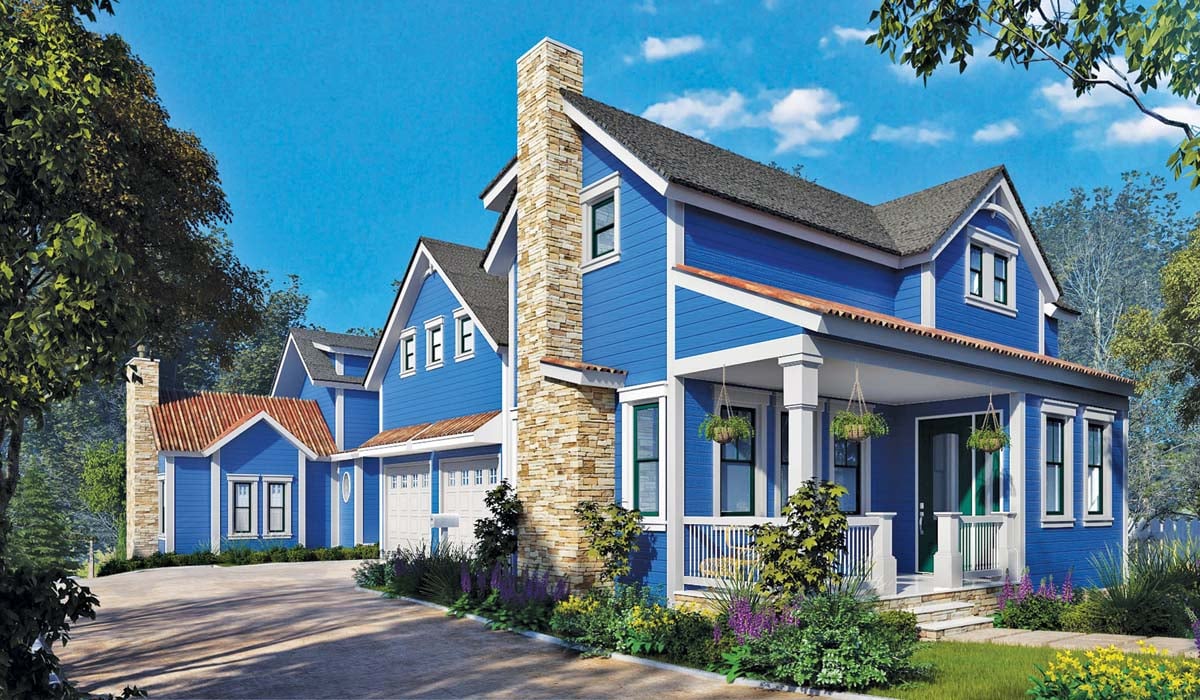 Here's a smart home that's safer, stylish and a whole lot of fun.
When The Mountain Life Companies decided to build green housing in Breckenridge, Colo., there was a key element it knew it had to include: The homes had to be smart.
That's why the Victorian-style development, Epic on French—also known as the Epic Homes of Breckenridge—is outfitted with integrated smart-home ecosystems designed to further the homes' efficiency and sustainability. According to Garratt Hasenstab, president of Mountain Life Companies and Epic on French's director of development, each smart home feature has been implemented to increase the occupants' health, safety and comfort.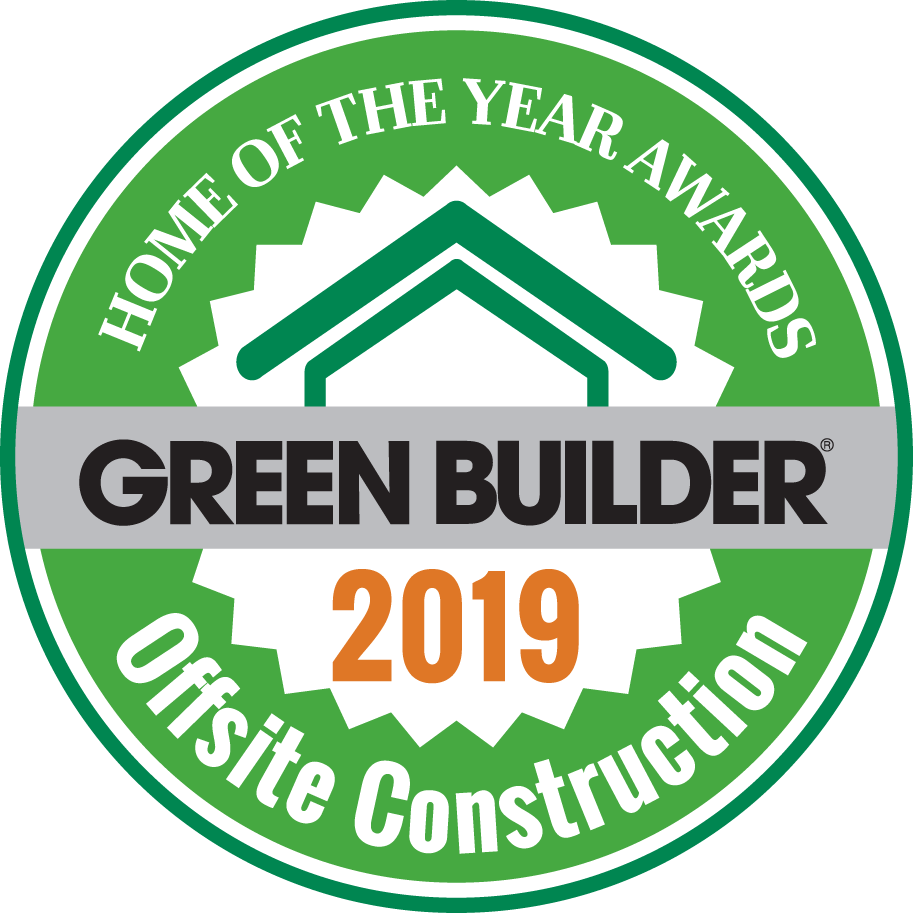 Project Stats

Name: Epic on French, Breckenridge, Colo.
Landscape Architect: Norris Design
Builder: Heritage Homes of Nebraska
Developer: Mountain Life Companies
Director of Development: Garratt Hasenstab
For example, Nest thermostats learn about the occupants' comfort preferences, recognizing when people arrive home and turning on appropriate Wemo smart lighting at the right time for their safety and preferred ambience, while serving to improve energy efficiency. Nest also communicates with smart assistants such as Amazon's Alexa for voice command of the entire smart home system. Door locks and doorbells are connected to the Weave technology that Google and Nest developed. And, MotionSense kitchen faucets enable water flow with a wave of the hand, while smart fireplaces ensure just the right amount of fire and flash to suit owners.
A Rachio smart irrigation system stays in tune with the prevailing weather, only irrigating the ecologically sensitive xeriscape gardens when rain is not in the forecast. It also monitors outdoor air quality to where if smoke is detected, Nest Protect tells Rachio to wet down the outdoors, to help mitigate fire spread around the home.
The homes are equipped with only EPA WaterSense-certified fixtures, ensuring that they are achieving the highest marks when it comes to water conservation. The devices save the typical homeowner about 500 gallons of water annually, according to Hasenstab.
There are other "must have" items in each home: A large number of windows, custom glass doors and stairwells allow abundant natural light throughout the household. Sustainably harvested and hand-scraped wide-plank hardwood is used on all floors. High ceilings, vaults and cathedral open spaces bring in air, light and warmth to every room.
The accolades have begun. The project is slated to earn LEED Platinum certification from the U.S. Green Building Council. The U.S. Environmental Protection Agency has already granted it Energy Star for Homes Certification, WaterSense New Home Certification and Advanced Lighting Certification. And in 2017, Epic on French received the Summit County Builders Association's Parade of Homes Sustainability Award.
Hasenstab says it's all due to the dedication of parties devoted to the green cause, including his business partner, Gregory Jordan, homebuilder Heritage Homes of Nebraska, and the environmental sustainability consulting firm Verdigris Group.
"We are thrilled for the honor and recognition of our efforts in building to the highest standards of sustainability," he says. "The award also reminds us of our mission to serve as a leader and exemplar to our fellow industry participants, setting the bar as high as possible in order to reach new heights in sustainable development."
Key Components
Alternative Building Systems: Off-site fabrication
Appliances: Energy Star-rated kitchen appliances from Viking Professional
Building Envelope: Closed cell spray foam insulation, 2-inch rigid insulation on the exterior of the concrete foundation wall and slab
Cabinets, Shelves, Millwork: FSC-certified hardwood cabinets
Caulks and Sealants: No-VOC caulks and sealants used throughout home
Countertops: Granite
Decks: Trex decks
Doors and Hardware: Bayer-built Acclimated Entry systems; Nature Series doors featuring UltraBlock
Electrical: Neurio Home Energy Monitoring system and software
Exterior Finishes: James Hardie fiber-cement siding and no-VOC paint
Fire Protection: Nest Protect smoke and CO detectors; Rachio Smart Irrigation system
Fireplace: Kingsman direct vent gas fireplace
Flooring: Engineered, carbonized bamboo flooring throughout
Garage Doors: Double-layer steel polystyrene 2-inch insulated (R-18) garage doors
Home Controls: Neurio Home Energy Monitoring system and software; Nest thermostats; Nest Protect smoke and CO detectors; Rachio Smart Irrigation system; MyQ smart-garage door system; MotionSense smart kitchen faucets; Wemo Smart Lighting
HVAC/Ducts: Three zones of high-performance in-floor radiant heat
Insulation: Icynene R-50 attic insulation; rigid foam board exterior insulation wrap; closed cell spray foam insulation
Landscaping: Xeriscaping designed by Norris Design; Rachio Smart Wi-Fi Sprinkler Controller and Wireless Flow Meter
Lighting: Belkin-Wemo smart plugs and smart Wi-Fi light switches
Locks: Kwikset
Paints and Stains: Sherwin-Williams Harmony line no-VOC paint throughout
Plumbing/Plumbing Fixtures: All EPA WaterSense-certified faucets, showers, dual-flush toilets; Delta plumbing
Renewable Energy Systems (Solar, Wind, Etc.): Solar ready with conduit piped from main electrical panels to roof
Roof: 7/8-inch corrugated, galvanized metal roofs by Corgen; composite shingles by CertainTeed
Structural Components: Off-site fabrication (13 modules)
Tile: Venetian Classics (Italian porcelain)
Toilets: American Standard
Ventilation: Lennox Heat Recovery Ventilation System
Water Heating: Rheem RTGH-95DVLN 9.5-GPM Indoor Direct Vent Condensing Tankless Natural Gas Water Heater
Water Management (Indoor/Weather Barrier: SIGA Majvest; Tyvek
Windows, Skylights, Patio Doors: Andersen High-Performance Woodright, low-E windows throughout
Numerous windows supply natural, uniform lighting during the day.

EPA WaterSense fixtures help Epic Homes achieve the highest degree of water conservation.

From the Judges "Super efficient and great use of resources compared to the house's neighbors."




FSC-certified hardwood cabinets give an Old World look while using sustainably sourced materials; smart lights and switches allow intelligent, energy-saving use throughout the home; and all appliances in the homes are Energy Star-rated.