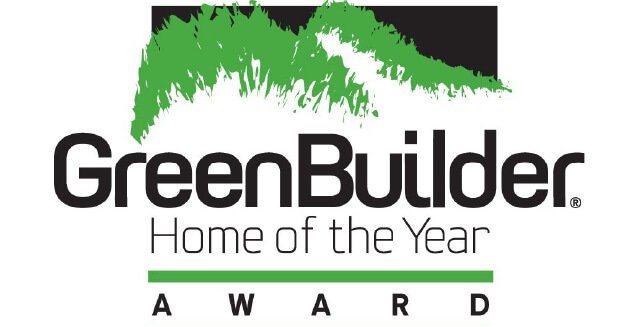 Green BuiLDER MAGAZINE's
Home of The Year Award Winner

Green Builder Media recently announced the winners of its 11th Annual Green Home of the Year Awards recognizing this past year's best newly built green homes from across the nation.
Everyone here at the Mountain Life Companies is so proud to announce that we have been honored with the 2019 Green Home of the Year Award for our Epic Homes of Breckenridge, Colorado.
Green Builder Media's annual Home of the Year and Sustainability Awards recognize the industry's most authentic, advanced, beautiful and sustainable projects and the professionals who design and construct them, and are looking for the stand-out best green homes that include sustainable features, innovative design, whole home performance and integration with the natural environment.
Upon learning that their latest project won the 2019 Green Home of the Year Award, Garratt Hasenstab, President of the Mountain Life Companies and Director of Development with Mountain Life Development Group said, "We are so honored and humbled for this incredible recognition by such an industry media staple, Green Builder Magazine. Our steadfast goal is to consistently raise the bar when it comes to the sustainability and livability of our real estate developments. To earn the Home of the Year Award is an honor that inspires us to continue serving as an exemplar for our industry and as a beacon for sustainable design and construction with every new development we undertake."
ABOUT THE INTEGRATED DEVELOPMENT TEAM
Behind the scene were several groups of talented people forming the comprehensive, integrated design and construction team hand-picked by Garratt Hasenstab and his business partner Gregory Jordan.
First is the incredible team at Heritage Homes of Nebraska, the prefabrication plant where all of the major construction components were constructed off-site. Their dedication to building green and ultra-efficient far exceeds any other pre-fab builder we have worked with or discussed projects with in the past" said Garratt Hasenstab. Heritage Homes of Nebraska built all of the modules for this development and worked closely as an integral part of the design and construction team to ensure that these homes achieved the highest possible energy ratings and sustainability certifications through their hard work and dedication to the project.
Also behind the scenes, the experts at globally renowned sustainability consulting firm Verdigris Group worked closely with the development team guiding and implementing the fully-integrated sustainability efforts for this development, from design and planning through construction to ensure that the incredibly high efficiency and sustainability standards established at the outset of the project were achieved. Verdigris Group facilitates green building, building science and LEED certification administration consulting as well as provides organizational sustainability and corporate social responsibility consulting.
Additionally, the savvy smart home technology advisory, Haven Smart Home Solutions worked closely with the development team recommending and implementing smart home ecosystems that would ensure not just high-performance, resource efficient and certifiably healthy homes, but homes that actually communicate with their inhabitants on a deeper level, intuitively learning their preferences, sharing data amongst devices and connecting home processes in order to ensure the safety, comfort and health of its people while delivering significant operating cost savings.
Wrapping everything up, the Mountain Life Companies depended upon the dedicated expertise of Deeper Green Consulting from Dillon, Colorado to perform all of the important, third-party testing and verification of these homes energy and sustainability features, validating the highest degreee of efficiency through building science testing and certifying the building envelope's air sealing, insulation, ventilation, mechanical testing and everything else that goes into an ultra-efficient home. "Without the important work that Deeper Green provided, we could never have achieved the levels of efficiency and sustainability that ultimately have earned us this Home of the Year Award" said Garratt Hasenstab in praising the work of Deeper Green.
Judges evaluated entries on comprehensive criteria including siting, the depth of building science employed, materials sourcing and reuse and overall resilience. All winners are showcased in the January / February 2019 edition of Green Builder Magazine.
The Epic Homes had an amazing industry reception winning the coveted Sustainability Award from the Summit County Builders Association presented by High Country Conservation Center. These unique homes go way beyond energy efficient - situated at almost 10,000 feet above sea-level, in climate zone 7 (same as Alaska), these homes have set a new bar for sustainability in the building industry with the help and dedication of all of the aforementioned groups as well as other special people who helped make it all happen on a daily basis.
Learn more about these award-winning, ultra-green and meta-efficiency homes here. These home are sold-out. The sale prices of these homes ranged from $1.3 - $1.4 million.

ABOUT THE MOUNTAIN LIFE COMPANIES
The Mountain Life Companies is a multi-faceted investment, development and management firm established in 2015 as the parent company of several real estate and technology related businesses and complimentary brand acquisitions. The Mountain Life Companies manages its subsidiary business and brand interests in the fields of real estate development, boutique property brokerage services, Proptech / distributed ledger technologies, smart home technology, sustainability consulting, online media, real estate photography, publishing and other specialized management consulting services.
As of 2019, the Mountain Life Brands now include (in alphabetical order): FotoHauz, Haven SmartHome Solutions, InHouse Media, Mountain Life Development Group, Mountain Life Real Estate, REsource Blockchain and Verdigris Group among other incredible brands currently in development and incubation.
ABOUT GREEN BUILDER MAGAZINE
Green Builder® Magazine is the building industry's leading magazine focused on green building and sustainable development. Green Builder offers practical, cost-effective information to a community of the most advanced building professionals across the country. The magazine's nationally award winning editorial team blends top-quality visionary content with sophisticated design to generate an unforgettable publication that addresses the most important issues of our time.
ABOUT GREEN BUILDER MEDIA
Green Builder® Media, LLC is the leading media company in North America focused on green building and sustainable living. With a comprehensive suite of print and digital media solutions, demonstration projects, case studies, online training and live events, Green Builder Media assists building professionals in preparing themselves for the new green economy and helps homeowners understand how to live more sustainably.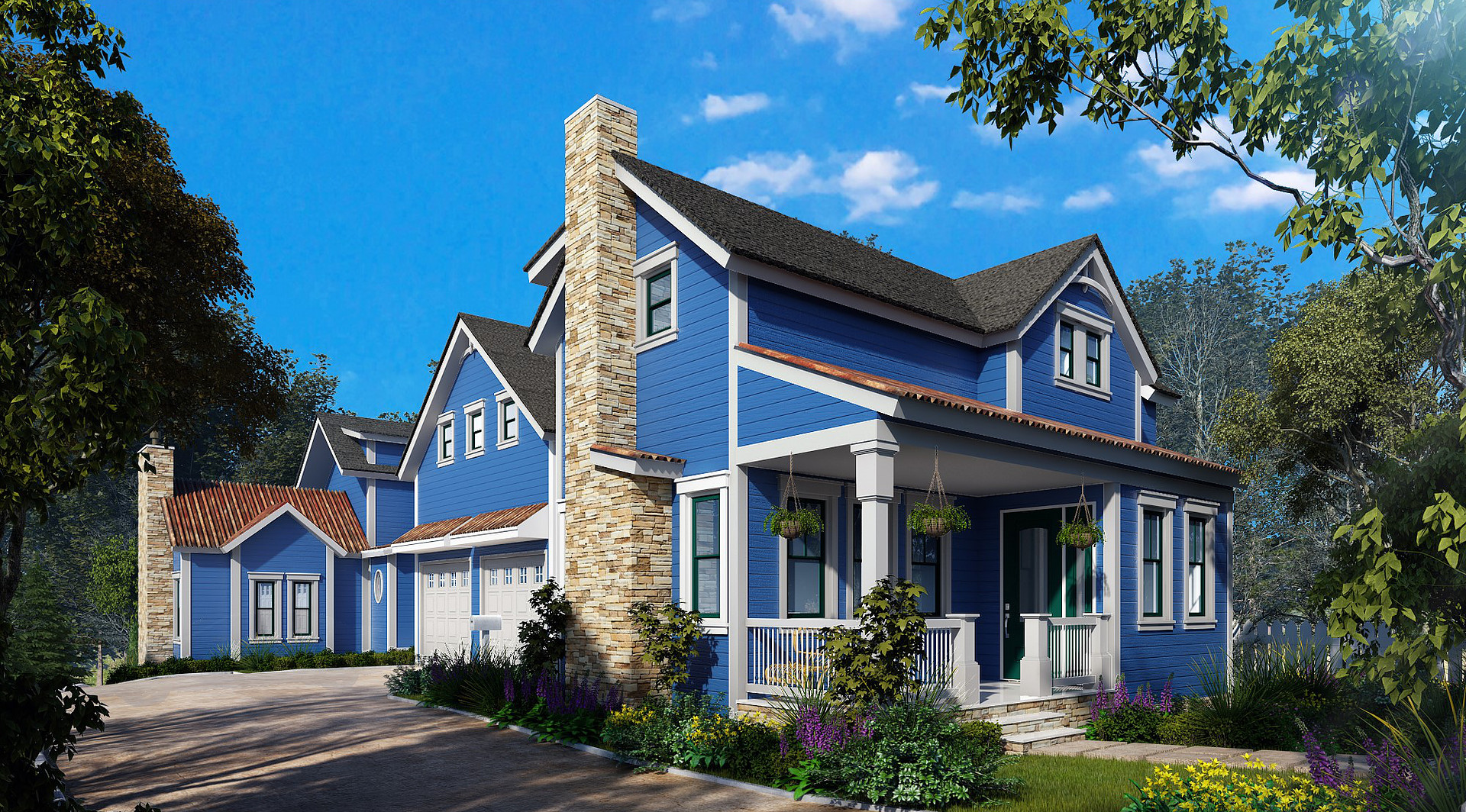 The Epic Homes of Breckenridge, Colorado
WINNER
Green Builder Magazine's Home of the Year Award
.
.
.
.
.
#GreenHomeofTheYear #MountainLifeCompanies #VerdigrisGroup #MountainLifeRealEstate #DeeperGreenConsulting #HeritageHomesOfNebraska #GreenBuilderMedia #GreenBuilderMagazine #Sustainability #Breckenridge #SummitDaily#EpicHomesOfBreckenridge #EpicOnFrench #REsourceBlockchain #Blockchain #DLT
Published by The Mountain Life Companies, 1.21.19