Blockchain technologies are bringing about massive disruption across nearly every industry, but the current impact it's having on the real estate industry is one of the most significant.
The #tokenization of real estate assets enables huge cost savings through #disintermediation, vastly enhanced #liquidity through tradable cryptoassets and secondary exchanges, and #access to property asset classes that have been previously unavailable to the masses.
Decentralized finance and the digitization of value are transforming the industry at breakneck speed and serves as one of the best examples of how blockchain is revolutionizing industries.
This following article written by Garratt Hasenstab was originally published on Forbes.com on 11.13.19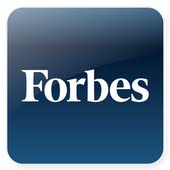 Today, blockchain is consistently brought up as the technology catalyzing the Fourth Industrial Revolution. Blockchain and other distributed ledger technologies are currently being developed and implemented by the biggest and smallest of enterprises, financial institutions, central banks and governments around the world.
Some of the most proven use cases include agricultural supply-chain management and food safety, tokenization of real estate assets, foreign exchange transactions, immutable voting, interbank settlements, securing patient data and land registry. And the list goes on.
"Then why haven't I noticed?" you may ask. Blockchain will have reached its tipping point of mainstream acceptance when people are using blockchain without knowing they're using blockchain, once the technical aspects of how it works have faded into the background, when it's simply part of daily life. That said, Big Business is already deeply engaged in leveraging this revolutionary tech, innovating and building the foundational aspects for the new world ahead.
If you're the type of person who might have been surfing the web on a Netscape browser, or you're "hodling" the dotcom bubble stocks you bought at $6 a share, you're the trailblazing type who will be on the cutting edge of this technological revolution as well.
As a blockchain advisor and investor, I find the most compelling personal use cases to be those in which blockchain can make life better, easier, safer, more efficient or all of the above. I am personally invested through my professional work in advancing enterprise blockchain applications in the marketplace and also hold a small portfolio of cryptoassets. Now that we're in the longest bull market in American history since WW2, more investors are becoming disenchanted with equity markets given recent volatility and are seeking out alternative investment options with low correlation to the stock market, to protect their portfolio against potential economic instability.
Enter the digitalization of value. Be it company equity, asset-backed securities, cryptocurrencies or security token offerings (STOs), the age of digital assets is now, and they are real-deal investments, with nearly $1 billon raised through STOs alone in the last 18 months with another $1 billion USD in digitized real estate assets in the pipeline.
Blockchain tech enables companies to generate digital securities called tokens that are remarkably adaptable from a financial-engineering point of view, embedded with data (including regulatory compliance) that used to require substantial human involvement. These alternative financial mechanisms (think coins, tokens, STOs) enable direct investment in commercial real estate assets without the requirement of typically siloed institutional investment opportunities, yet with all of the security of SEC/FINRA regulation. Think fractionalized ownership of high-yield, regulated investment opportunities without having to pay your broker/dealer for transacting the deal on your behalf. This is where the convergence of digitization and disintermediation brings about enormous value for us as individual investors.
I believe we will soon live in a world of decentralized finance where investment is open to all, where we can invest directly into whichever asset class we prefer through blockchain-based offerings, enabling a vastly more liquid, transparent and cost-efficient means of building wealth than we've ever seen.
As this technology continues to impact finance, I expect that the average individual investor will have immensely greater access to asset classes still reserved for the ultra-wealthy and connected. New, transparent, decentralized and proven blockchain investment use cases are very much the FAANG investments of tomorrow, so start doing your due diligence today.
From my perspective as a real estate developer, one of the most compelling blockchain use cases is just that — real estate. On a large scale, blockchain is powering the tokenization of commercial real estate equity to offer investors fractionalized yet liquid ownership of unique, high-yield assets.
On a smaller scale, blockchain makes the buying and selling of homes much easier as well, enabling an immensely more efficient home-buying experience. If you've ever bought or sold a home, you know all about how lengthy and tedious the process can be. Blockchain-based real estate agreements are now being initiated and processed through digital real estate brokerages that essentially disintermediate the entire process, enabling home buyers and sellers to transact all parts of the deal peer-to-peer through a smart contract that controls the process securely from start to finish, saving major time and money.
Real estate assets are impeccably well suited for tokenization. I wholeheartedly stand by my previous prediction that "by 2025, the majority of global real estate investments will be issued as tokenized asset offerings (TAOs) and held as cryptoassets, specifically security tokens, just like traditional securities but traded peer-to-peer without financial intermediaries."
In order to get a jump on this digital transformation, I highly recommend taking a course or two on the subject in your spare time. For example, UC Berkeley offers an online primer course on blockchain technology through which you can learn of the latest advances in the space while earning a professional certificate that can help advance your career as well as your investing prowess.
Also, take advantage of your free time to strengthen your fluency in fintech, blockchain, cryptoassets, proptech or whatever space particularly interests you by absorbing the latest research and news. I like to follow sources such as Cointelegraph and seek out the latest reports on these topics by reputable global firms. Deloitte's "2019 Global Blockchain Survey" is a comprehensive source for learning all about today's most promising applications in the space.
There are many opportunities to get involved with other enthusiasts and professionals in this space through local Meetup gatherings focused on blockchain and crypto. A nonprofit foundation focused on a specific field, such as the Foundation for International Real Estate and Blockchain Expertise (FIBREE), of which I am a Regional Chair, can be another resource for knowledge and ideas.
The future of investing is here, so my advice is to learn everything you can and jump into the digital age of real estate investment now, and watch your knowledge, experience and wealth grow while the rest of the pack still pays most of their profits to the intermediaries.
.
.
.
#Blockchain #DLT #RealEstate #SmartContracts #Tokenomics #DeFi #Digitization #DigitalAssets#CryptoAssets > Resource Blockchain