The Mountain Life Companies is actively engaged in real estate development, brokerage and advisory and as such our company makes a point of staying in tune with the latest trends and continually evolving preferences of our clientele and of the communities in which we're engaged.
That said, much of our research focuses on the market and demographic trends that shape the desires of new home buyers and renters so that our development and advisory practices can most effectively serve those we work with.

As you may know, Generation Z is fully 30% of our national population and larger than that of the Baby Boomer Generation, and they are now reaching the stage of life where they're looking to buy homes or rent their own apartments.
Property developers, managers and owners should not only be aware of this, but also be prepared for the evolving preferences of this generation generation of housing will have special requests that other generations may not.
Forbes reached out to our own Garratt Hasenstab and six other members of the Forbes Real Estate Council for their advice on how to address this important demographic.
Their answers indicate that a very tech-savvy generation will demand more from property owners, so doing some research and making some updates could go a long way to attracting and retaining these new renters.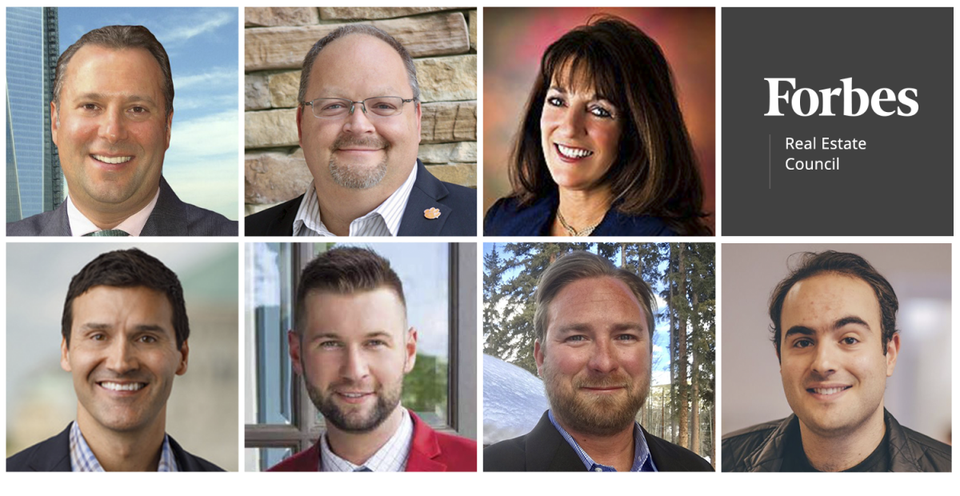 1. Online Access
To cater to young people, property managers should offer online payment options. Generation Z may search websites, social networks and blogs before they call or come to preview a residence. So, it's important to gather positive reviews and to handle negative comments. Generation Z needs online access for PCs or Macs and cell phones. They love smart devices, thermostats and voice-controlled appliances. - Elliot Bogod, Broadway Realty

2. Movement And Walkability As developers, we must understand that movement and interaction for Gen Z is different than previous generations. These renters have shown a desire to be in more urban areas with walkable features such as restaurants and shopping. Many will not have cars, but will rely on a combination of transit and ride-share. How we select sites for these projects with this in mind will be key to their success. - Blake Plumley, Capital Pursuits LLC

3. Personalized And Efficient Processes
Generation Z looks for ruthless efficiency in the leasing and management process. They are comfortable with digital tools to communicate and have a shorter attention span. Using a combination of social media, video and bots for questions about the leasing process will provide instant gratification, a 24/7 answer. Providing a personalized interaction is the marketing style they are accustomed to. - Linda Liberatore, Secure Pay One - My Landlord Helper

4. Community Experience
Rental and management companies that create an inclusive community experience using technology is key. Third-party social media channels, rather than websites, drives leasing traffic and should be used to promote creative amenities and experiential events for tenants. - Dave Scherer, Origin Investments

5. Affordable, High-Quality Dwellings
It's a no-brainer that Generation Z expects a concierge-level environment with a strong focus on digital connectivity. With that said, the cost of rent is skyrocketing in many urban markets. Developers should keep in mind in most areas wages are not increasing as much. Creating smaller, affordable and high-quality units will attract more potential Generation Z tenants. - Kase Ellers, Mainframe Real Estate

6. Sustainability
Gen Z make up nearly 30% of the U.S. population, so obviously a huge market. Gen Z was born into the tech and sustainability age. They are savvy, do their research and know what they want. Top concerns of Gen Z-ers are sustainability and technology, so developers and property managers need to be cognizant of these evolving preferences in order to capture this huge market. - Garratt Hasenstab, The Mountain Life Companies™

7. Happiness Catered

Invest in your property's brand! As Gen Z and millennials have a wealth of information and reviews at their fingertips, helping your building(s) rise to the top by aligning your buildings' brand with joy, ease and delight is key. Investing in meaningful experiences and technology that are both catered to residents' happiness will give owners and managers a competitive advantage. - Benjamin Pleat, Doorbell Communities
Read the Forbes article as originally published here:
https://www.forbes.com/sites/forbesrealestatecouncil/2018/08/10/seven-tips-for-welcoming-generation-z-to-the-rental-market/#70fe2dc13e95